Dr. Bethany A. Thomas, D.D.S.
Dr. Thomas found her passion early in life. While in high school, she worked part-time caring for dental patients in a practice near her home. After graduation from high school, she continued as a full-time dental assistant. Her experience during those six years as a dental assistant convinced her (and the dentist she worked for) she had a natural talent for both dentistry and patient care. With that recognition, she committed to becoming a dentist. She prepared at the University of South Florida and then began formal training for the profession in 2003 at Meharry Medical College dental program in Nashville, Tennessee.
Her dentistry experience and skill was demonstrated by her graduating in the top 10% of her class with honors (National Dental Honors Society, Academy of General Dentistry Award, Dean's List, and Operative Dentistry Scholarship). Dr. Thomas started as a general dentist in St. Petersburg, Florida in 2007. Though very successful there, she recently decided to move her practice to Tennessee to be closer to her family.
She is a member of the American Dental Association, Tennessee Dental Association and Chamber of Commerce. Patients adore her kind and gentle manner, and appreciate the skilled dental care she provides.
Our Team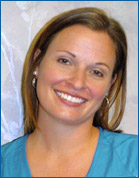 Dr. Bethany A. Thomas, D.D.S.
Dentist
Address
119 Maryville Hwy. Ste.B, Seymour, TN 37865
Contact Number
(865) 773-0552